For Parents and Carers
Learn skills for life
Instant help when you need it most
Bonding and wellbeing
Meet other parents and carers

Fun workshops with your kids
Lovely hardback story book
High quality hand-outs
Additional needs courses
Our highly accessible group workshops for parents and carers will promote bonding and wellbeing in you and your children, and give you specific easy action to take when you need it most.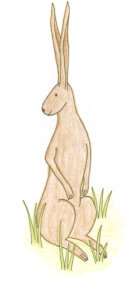 Courses are typically presented as several weekly group workshops attended by parents or carers and their babies or older children. You will learn a powerful skill for life which offers help you can use any time and anywhere, whenever you need it most, as well as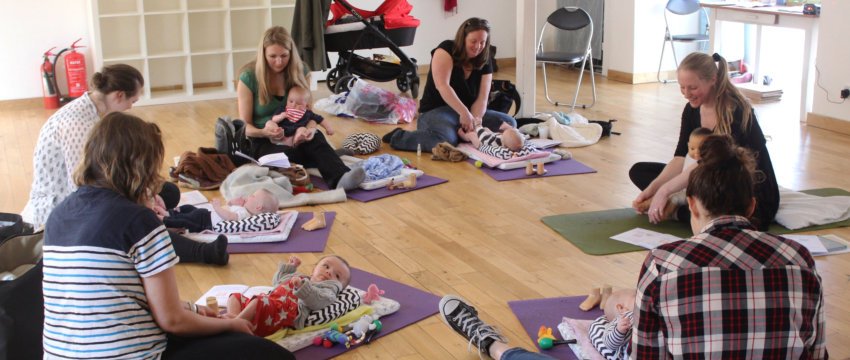 promoting strong bonding and excellent wellbeing at all times. In addition to teaching you how to use simple reflexology to help you and your baby or child, these workshops are a great meet-up and a useful way to extend your support network.
The workshops are filled with fun activities, using a collection of delightful rhymes, pictures and stories to engage children and teach the simple reflexology. The programme is delivered by specially qualified instructors and is supported by high quality materials for you to take away including the lovely hard-back book, The Mouse's House and high quality hand-outs to remind you what you've learned each week. There is a special version of the course for parents of children with additional needs.
Being a parent isn't always easy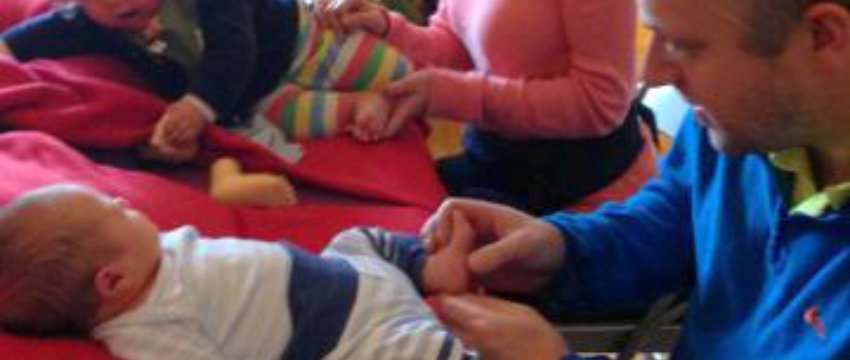 I am a parent and I have experienced first hand that feeling of utter helplessness that hits us when our baby or child is distressed or unwell with conditions that we may not consider worthy of a trip to the GP. Of course it still pains us to watch them suffer and this is very dis-empowering for us as parents or carers and for our children too, who naturally turn to us for answers and to take their pain and discomfort away.
Sometimes we don't know what to do
Unfortunately it is not always practical to visit a reflexologist, especially in the middle of the night! Also, a strange person in a strange place might not be the most helpful thing in these situations, which are often very emotionally charged, and might even be frightening for some children. Children who are unwell, or just distressed or upset for some reason, want to stay close to the people and places they know and love.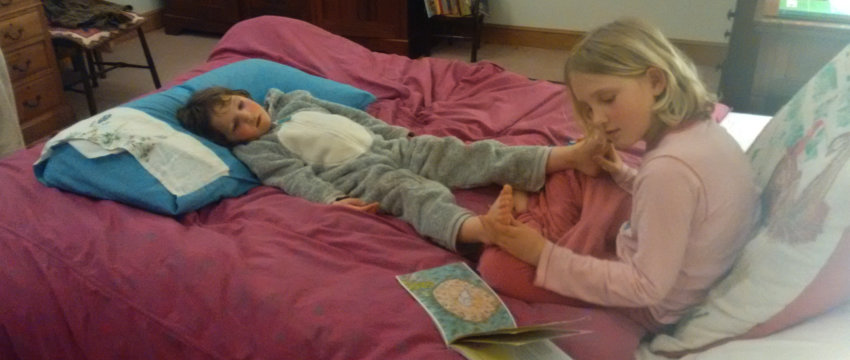 Kids reflex is here to help
The Children's Reflexology Programme solves these problems by making it possible for you to give reflexology treatments yourself, whenever and wherever you want. You can start helping with everything from tantrums to teething, giving you precious time to relax and take a step back so you can decide what to do next – a visit to a reflexologist, a trip to the doctor, some more of your own treatments or perhaps even just a loving cuddle is all that will be needed.
Help whenever you need it
The beauty of The Children's Reflexology Programme is that these treatments can be given at any time and in any place. Your baby doesn't have to be ill to give them any of the treatments. If your child suffers with constipation give them the treatment for it every day – they cannot have too much reflexology! You can use the treatments as a way of controlling the condition and keeping your child calm, relaxed, happy and well.
Simple, safe and empowering
The Children's Reflexology Programme offers parents and carers the opportunity to easily learn enough reflexology to give basic treatments to their families. It is a special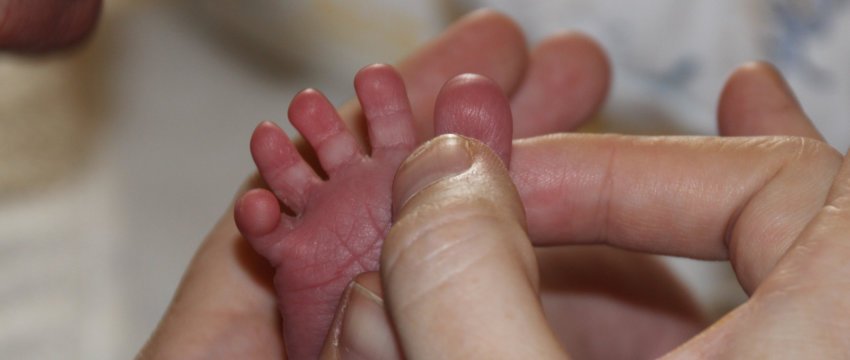 medicine cabinet for all your family that is completely non-invasive, that no-one can overdose on, that will bring you all together with love and respect through touch and bonding, and most importantly empowers both parent/carer and child. Win, win all round!
Exactly what you need
The workshop courses show you reflexology that you can use at any time you want, whenever you feel it might be helpful. Our instructors will adapt their courses for the particular groups of people attending and may include special protocols for a variety of situations, such as:
Bedtime and any time
Allergies
Stress and anxiety

Teething
Tummy upsets
Colic

Pre- and post-immunisation
Earache
Coughs and colds

Constipation
Night frights
Asthma
There are also special courses for children with additional needs.
Learn skills for life
Instant help when you need it most
Bonding and wellbeing
Meet other parents and carers

Fun workshops with your kids
Lovely hardback story book
High quality hand-outs
Additional needs courses