Certified instructors
Fun, therapy and literacy in your community
Pass on life skills to the next generation
Grow your own business in your own time
Empower families using kids reflex

Quality training from qualified trainers
Extensive training and teaching materials
Comprehensive online support
Branded marketing material
Train as an instructor and have your own business empowering parents and carers to help themselves and their babies or children with fun kids reflex workshops.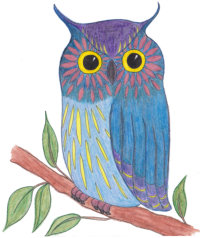 The Children's Reflexology Programme parents course is delivered only by qualified instructors who have received the required training and use the official course materials. Our Instructors course has been specially created to empower mums, dads, grandparents and carers to become one of these qualified instructors. You will be able to run fun workshops in your own community teaching kids reflex to other parents and carers, and even build your own business empowering others with new life skills.
Interested in becoming an instructor?Find a course now

If you would like to become a certified instructor yourself you can enroll in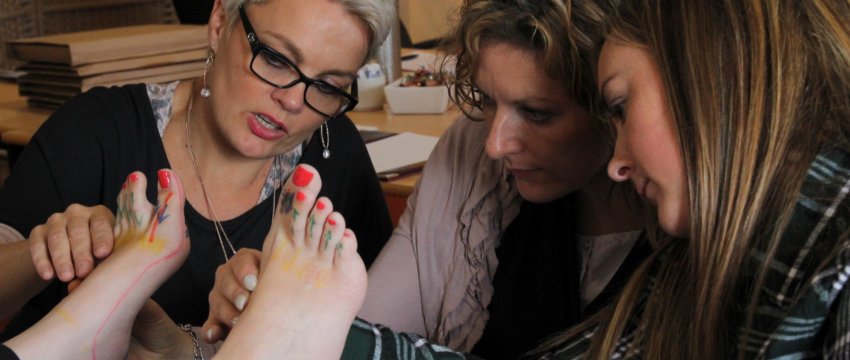 the special training course which will qualify you to deliver The Children's Reflexology Programme and provide you with all the materials you need to give parents and carers the best possible experience. You will also gain access to the members-only areas of this site which provides all sorts of supporting material and helps you to advertise yourself and your courses when you're ready to start.
The course is delivered over three days of training and covers the content of The Children's Reflexology Programme in depth, how to teach it to different groups, teaching techniques, relevant anatomy and physiology, safeguarding, running a business based on what you've learned, and much more.
Once you have completed the course, performed a teaching demonstration for your group, and completed some simple written assignments on anatomy and physiology, parental impact and reflective practice you will become a fully qualified instructor, ready to take The Children's Reflexology programme to the world! The course includes a comprehensive course manual and everything you need to teach the Programme, plus a full set of parent packs for your first course enabling you to earn £300 or more.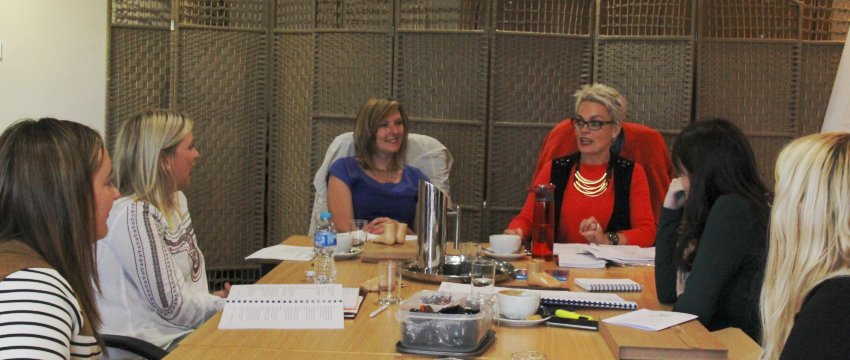 The course is recognised by insurance companies such as Alan Boswell who hold a copy of the certificate and will provide the cover you need to run The Children's Reflexology Programme.
By attending this course you will gain the benefit of:
Training in everything you need to know to run The Children's Reflexology Programme including:

The simple reflexology you will be teaching to parents and carers.
Relevant anatomy, physiology and pathology.
Teaching practices and techniques.
Running a business based on the programme.

All the training and teaching materials you will need.
Specially designed forms and other stationery to help with administration and marketing of your workshops.
Access to the members area of the website with all its online facilities, including:

Your own pages with all your details including workshops you are running.
A geographical search and enquiry system so parents and carers can find you and your workshops.
Bespoke printable documents automatically created for you and your workshops including posters, flyers, business cards and administrative stationery.

Enough sets of teaching material, including copies of The Mouse's House, to run your first course.
Ongoing support in the future as The Children's Reflexology Programme grows with you.
The right to use all this under the banner of The Children's Reflexology Programme to improve the lives of parents and carers everywhere!
Interested in becoming an instructor? Book a course now.
Date
Venue
Description
30-Mar-2019


2 days

Bayview Hotel, Portballintrae
Reflexologist Instructor in The Children's Reflexology Programme
Northern Ireland 2019. This course is available to non-reflexologists at £595 over 3 days, and to reflexologists at £495 over 2days. Payment plans available now. Don't delay, and book today.
Tutor: Andrea Jennings MAR, MGTL
Qualification gained: Reflexologist Instructor in The Children's Reflexology Programme
Book place Poster
If I'm not currently running a course near you or of the type you would like then please do get in touch.
If you have a small group of friends or colleagues who would like to attend then I am always happy to travel.
Fun, therapy and literacy in your community
Pass on life skills to the next generation
Grow your own business in your own time
Empower families using kids reflex

Quality training from qualified trainers
Extensive training and teaching materials
Comprehensive online support
Branded marketing material