The Children's Reflexology Programme
Topsy Fogg - Qualified Instructor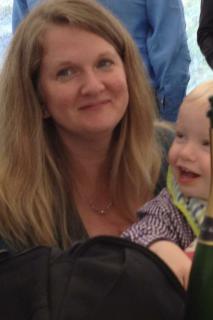 I am a Norland Nanny with over 20 years of experience looking after children in various settings as well having my own children Maisie, Archie and Monty.
In 2001, with a friend, I set up Truuuly Scrumptious, an organic baby food company. After winning numerous food awards we were approached by Random House, a publishing company, to write a cookery book on weaning which was published in 2008
http://www.amazon.co.uk/Truuuly-Scrumptious-Book-Organic-Purees/dp/0091922054
Having a passion for all things natural and organic I became a Neals Yard consultant in 2011 selling certified organic health and beauty products. My Neals Yard website is www.uk.nyrorganic.com/shop/topsyfogg
I am also a trained baby massage instructor and offer group and one-to-one classes locally.
I am now really excited to be able to offer The Children's Reflexology Programme empowering parents/carers as they do reflexology on their own children. I offer group classes (newborn-pre crawlers, toddlers, pre-school and antenatal). Group classes run for 5 weeks and cost £65. I also offer one-to-one if you prefer.
Courses
I don't have places available on courses running in the near future but please do contact me to find out when more courses are coming up or to see if we can arrange something specially for you.
Qualifications
I have the following qualifications in The Children's Reflexology Programme:
Instructor in The Children's Reflexology Programme
Contact details
Please contact me if there's anything else you'd like to know.