The Children's Reflexology Programme
T Meredith - Qualified Instructor
(This is a demonstration account - please do not use the information shown here)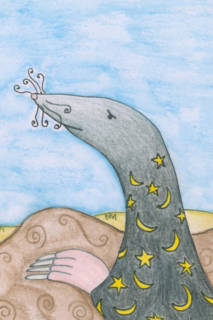 I am a mother of two and have seen first hand the difference that the gentle touches of reflexology can make to those I care about.
My life has changed so much in the last couple of years and from being employed in a job that became more and more directed by policy, I am now so fortunate to be able to work in a completely new field that I love. Being in contact with parents and children and knowing that what I can offer can only make a positive difference to their lives is wonderful.
Courses
I don't have places available on courses running in the near future but please do contact me to find out when more courses are coming up or to see if we can arrange something specially for you.
Qualifications
I have the following qualifications in The Children's Reflexology Programme:
Instructor in The Children's Reflexology Programme
Contact details
Please contact me if there's anything else you'd like to know.
Contact me
Telephone:
01626 888541
Mobile:
07886 405511
Address:
Domek, The Humpy
Badlake Hill
Dawlish, Devon

Postcode:
EX7 9BB
Email:
(email hidden for demonstration)