The Children's Reflexology Programme
Stephanie McKee - Qualified Instructor
(This is a demonstration account - please do not use the information shown here)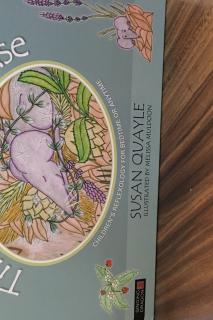 Hi
I qualified as a Reflexologist in June 2016 and opened up my own business from home. I am so passionate about my job. I also do ....
Adanced Reflexology
Infertility Reflexology
Maternity Reflexology
Instructor for The Children's Reflexology Programme
and expand my business and bring more therapies.
I am so excited about teaching The children Reflexology to mummies, daddies, grandparents and carers to show the basic techniques reflexology techniques to help with the normal childhood ailments
Most of the course will be held in the West Bann Community Centre Coleraine.
Please get in touch if you have any questions or would like more information, or make a booking.
Spaces are limited.
Stephanie xx
Courses
I don't have places available on courses running in the near future but please do contact me to find out when more courses are coming up or to see if we can arrange something specially for you.
Qualifications
I have the following qualifications in The Children's Reflexology Programme:
Reflexologist Instructor in The Children's Reflexology Programme
Contact details
Please contact me if there's anything else you'd like to know.
Contact me
Telephone:
028 7035 4899
Mobile:
07593122527
Address:
Pinetrees Reflexology
30 Somerset Park
Coleraine

Postcode:
BT51 3LH
Email:
(email hidden for demonstration)