The Children's Reflexology Programme
Simi Kozelj - Qualified Instructor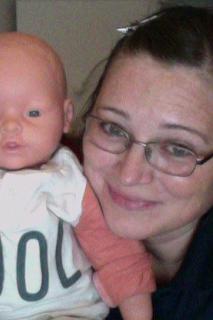 Hello!
My name is Simi and I am proud to be an instructor of The Children Reflexology Programme in London. I can offer parents who don't get much sleep The Children Reflexology Programme where they can gain a skill for life in an easy and fun way. With TCRP you will gain a gentle 'superpower' to calm and soothe your baby with the touch of your fingertips.
You will be able to put your baby to sleep, calm your older children in times of distress, and help out an elderly member of the family who will appreciate the attention.
I am hoping to inspire parents and children to use reflexology in their everyday life. It is a very natural and gentle way to calm, relax and strengthen the loving bond between children and parents... and get you more sleep.
I'm looking forward to meeting you at one of our fun workshops soon.
Courses
I don't have places available on courses running in the near future but please do contact me to find out when more courses are coming up or to see if we can arrange something specially for you.
Qualifications
I have the following qualifications in The Children's Reflexology Programme:
Reflexologist Instructor in The Children's Reflexology Programme
Contact details
Please contact me if there's anything else you'd like to know.