The Children's Reflexology Programme
Sarah Wallace - Qualified Instructor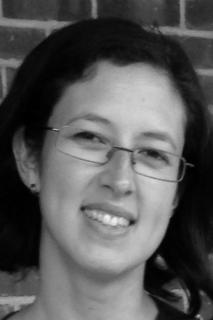 Welcome to The Children's Reflexology Programme!
As an ex-primary school teacher and a fully qualified reflexologist this programme connects my two passions of education and reflexology. I'm so pleased to be delivering this innovative course in our local area.
The programme is so much more than just a student/teacher dynamic. It is a time and space for you and your child. A safe and secure place to talk, question and spend time in the company of like-minded people.
Why join a 6 week course with the Children's Reflexology Programme?
1. Value - A full resource pack and a hardback copy of 'The Mouse's House' is included in the price of your course.
2. Learning for life/Longevity of knowledge - You will learn skills that will last you way beyond the end of your course (think calming those GCSE & A level nerves years from now) and skills that will then transfer to your child as they grow.
3. Empowerment - Empowering parents and carers to be able to offer their child/children a non-invasive complementary therapy at home any time of the day or night from someone the child loves and feels safe with.
4. A social environment - The group provides a social and safe environment with like-minded people.
I look forward to welcoming you and your child in person.
All the best
Sarah
Courses
I don't have places available on courses running in the near future but please do contact me to find out when more courses are coming up or to see if we can arrange something specially for you.
Qualifications
I have the following qualifications in The Children's Reflexology Programme:
Instructor in The Children's Reflexology Programme
Contact details
Please contact me if there's anything else you'd like to know.