The Children's Reflexology Programme
Sarah Groom MAR - Qualified Instructor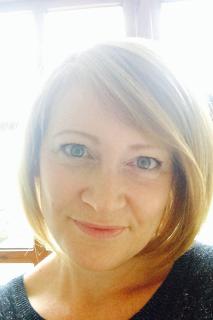 The Children's Reflexology Programme is a simple 6 week course to empower parents and carers to be able to offer their children a non-invasive complementary therapy at home any time of the day or night. The course shows you how to treat specific childhood illnesses and includes handouts for each session and The Mouse's House storybook.
I'm Sarah Groom (MAR). I'm a full practicing member of the Association of Reflexologist and owner of The Reflexology Retreat.
I found reflexology when my health was suffering and soon felt the amazing benefits. If you would like to know more about me and The Reflexology Retreat take a look at reflexologydevon.co.uk.
Having used reflexology to help and support my two wild boys through health and emotional problems I became interested in The Children's Reflexology Programme and here I am.
I run courses from my unique boutique style treatment room enjoying stunning countryside views with outdoor space, from venues around mid Devon and also via a parent hosting a small intimate group of friends. I will also visit baby groups and other events via invitation to demonstrate the programme.
Courses
I don't have places available on courses running in the near future but please do contact me to find out when more courses are coming up or to see if we can arrange something specially for you.
Qualifications
I have the following qualifications in The Children's Reflexology Programme:
Reflexologist Instructor in The Children's Reflexology Programme
Contact details
Please contact me if there's anything else you'd like to know.
Contact me
Telephone:
reflexologydevon.co.uk
Mobile:
07585 227822
Address:
The Reflexology Retreat
Stockwell Mews
Nr Silverton
Exeter
Devon

Postcode:
EX5 4DF
Email:
reflexologysarahgroom@hotmail.com