The Children's Reflexology Programme
Sally Earnshaw - Qualified Instructor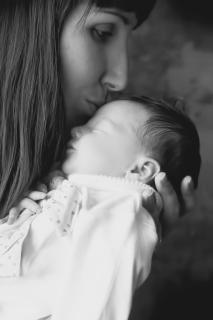 I am a Mum of 4 Children to Jack, Joel, Niall and Martha-Rose.
The other classes that I teach are: Baby massage, Baby Yoga and Baby music.
I understand how important finding a welcoming and friendly class is and that is what you will always get from coming to one of my classes.
After baby massage, baby Yoga, baby music and baby reflexology. It's Mum or Dad Time where you can enjoy a hot drink and some yummy cake or biscuits and relax.
I love my job there is no better feeling seeing a parent bonding and laughing with their baby.
As wonderful as it is being a parent is hard work and very tiring.
After suffering with postnatal depression with my 2nd child Joel I really do understand how important it is to offer the classes that I do as one of my biggest things was that I felt so alone and just wanted other parents to talk to and be able to bond with my baby.
All my classes are done through songs and for the Baby Reflexology a story at the end is read ''The Mouse's House" written by the talented Susan Quayle.
Here are just a few of some of the benefits that all my classes offer:
Helps balance, Co-ordination and motor skills stimulates the brain
Helps relieve the effects of colic, constipation and wind
Improves relaxation
Aids bonding
Helps encourage longer sleep
Helps with reflux.
Courses
I don't have places available on courses running in the near future but please do contact me to find out when more courses are coming up or to see if we can arrange something specially for you.
Qualifications
I have the following qualifications in The Children's Reflexology Programme:
Instructor in The Children's Reflexology Programme
Contact details
Please contact me if there's anything else you'd like to know.