The Children's Reflexology Programme
Rowena Gledhill MAR - Qualified Instructor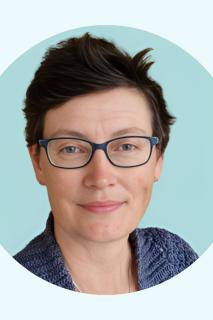 Hello - my name is Rowena, I am a fully qualified and insured reflexology practitioner and run my own private clinic, supporting the health and wellbeing of my clients on a 1 to 1 basis, from the private and peaceful log cabin studio in our garden. I am married and a Mum of two children, now aged 11 and 13.
I am combining my education and work, bringing the benefits of reflexology to young children and their carers, through the Children's Reflexology Programme.
I will be running classes in Weymouth from June, please check the listings below for the start date of my next course or contact me for details if you are interested in registering for a place.
Antenatal classes for small groups are available on request - you can give your baby reflexology from the moment of their birth.
You can contact me via my website (and find out more about reflexology) at www.weymouthbayreflexology.co.uk, at facebook.com/weybayreflex/ or use the contact form below.
Additional information about me
I spent 7 fantastic years before this working with in a primary school with children from 4-11, whilst studying with the Open University for a Primary Education qualification. In addition to my reflexology qualifications I have the following:
Certificate of Higher Education in Supporting Teaching and Learning in Primary Schools
First Aid Certificate (Babies and Children)
Certificate in Understanding Nutrition and Health
I am a member of the Association of Reflexologists, and the Federation of Holistic Therapists.
I look forward to meeting you, and your children.
Courses
I don't have places available on courses running in the near future but please do contact me to find out when more courses are coming up or to see if we can arrange something specially for you.
Qualifications
I have the following qualifications in The Children's Reflexology Programme:
Reflexologist Instructor in The Children's Reflexology Programme
Contact details
Please contact me if there's anything else you'd like to know.