The Children's Reflexology Programme
Pauline Duncan - Qualified Instructor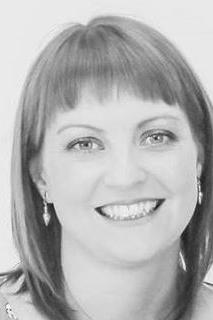 Hi, my name is Pauline. I am mummy to 3 amazing children, Callum, Emma and Katie. I work part time as a community physiotherapist for the NHS but my passion is REFLEXOLOGY!
I am a fully qualified reflexologist and I work for The Circle of Comfort charity which provides cancer patients with free complementary therapies. I also run my own business 'The Therapy Room' which provides reflexology treatment for people in their own home or from my clinic room. I recently qualified as a seren reproflexologist and offer fertility treatment for men and women and hope to complete my pregnancy reflexology course this year.
Being particularly interested in all things baby, I now run baby and kids reflexology classes. These informal, child led classes use the power of touch and the healing qualities of reflexology to help you soothe, nurture and calm your baby. It gives you the tools to support your child through the challenging times like teething, colic and illness.
The Childrens Reflexology Programme is an innovative award winning programme that uses rhymes, story telling and cuddly characters to engage you and your child, making it easy to learn and remember the techniques presented. You will receive written notes during the course and a beautiful personalised certificate at the end.
I look forward to introducing lots of families to this wonderful programme.
Px
Courses
I don't have places available on courses running in the near future but please do contact me to find out when more courses are coming up or to see if we can arrange something specially for you.
Qualifications
I have the following qualifications in The Children's Reflexology Programme:
Instructor in The Children's Reflexology Programme
Contact details
Please contact me if there's anything else you'd like to know.