The Children's Reflexology Programme
Pascale Atkinson - Qualified Instructor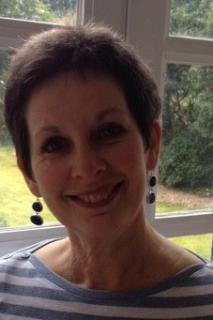 Hello,

My name is Pascale and I have been a reflexologist for over twenty-two years (I qualified in 1994).

When my children were growing up, reflexology was often one of the first steps I would take whenever they were restless or slightly below par with a cold or an upset tummy for instance. It was always such a win-win situation: they enjoyed being soothed by the various reflexology moves I used and I felt better equipped to alleviate their discomfort at whatever time of day or, indeed, night!

Of course, I was able to give them reflexology because I knew what to do.

I am delighted that, thanks to the Children's Reflexology Programme, these simple and gentle reflexology techniques are available for you to learn, whether you are a parent, a grandparent, a carer or a parent-to-be.

The course includes a series of mini booklets and a lovely story book for you to keep and refer to.

It is usually consists of six one-hour sessions spread over six weeks.

It is taught as a group (maximum of six people) but one-to-ones are available if you prefer.

I look forward to hearing from you.

Courses
I don't have places available on courses running in the near future but please do contact me to find out when more courses are coming up or to see if we can arrange something specially for you.
Qualifications
I have the following qualifications in The Children's Reflexology Programme:
Reflexologist Instructor in The Children's Reflexology Programme
Instructor in The Children's Reflexology Programme
Contact details
Please contact me if there's anything else you'd like to know.