The Children's Reflexology Programme
Nicky Read - Qualified Instructor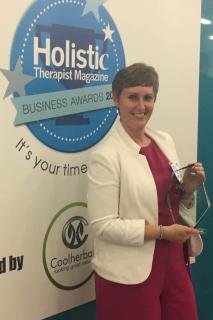 Hello & Welcome to The Children's Reflexology Programme!
My name is Nicky and I'm an experienced reflexologist and complementary therapist, specialising in pre-conception, pregnancy and post-natal care and am a huge advocate of the use of reflexology from newborns upwards so am thrilled to be a Kids Reflex Instructor.
The Children's Reflexology Programme doesn't just have benefits for your children, but also for you! Learning simple and effective reflexology techniques empowers you to be able to help your children at any time and anywhere with a wide range of issues. And all the techniques you learn will stay with you and your family so you can help them from the baby stage to the teenage years and beyond.
What the Children's Reflexology Programme will give you:
Your own beautiful hardback copy of 'The Mouse's House - Children's Reflexology Programme' book
High quality course handouts for you to take away each week covering every topic - from teething to colic and reflux, from tantrums to coughs and colds and digestive issues and more
You will learn easy tips and techniques to settle and soothe your baby. These skills you learn will grow with your child too
A wonderful way to bond and skills you will use forevermore
An even greater support network
Access to a private Facebook page, as well as ongoing support and advice
Six hour-long relaxed, informal, friendly and effective classes over 6 weeks - with tea and cake a given!
I am based in Gloucestershire and offer small classes and 1:1 sessions in my therapy centre in Cheltenham. Larger classes (up to 10 children) are also available upon request.
Please contact me to find out details of upcoming courses or to arrange a time especially for you.
My next course for 0-18 month olds starts on May 16th at 10am for 6 weekly 60 minute sessions and is held at The Hive Parenting Hub, Cheltenham.
Courses
I don't have places available on courses running in the near future but please do contact me to find out when more courses are coming up or to see if we can arrange something specially for you.
Qualifications
I have the following qualifications in The Children's Reflexology Programme:
Reflexologist Instructor in The Children's Reflexology Programme
Contact details
Please contact me if there's anything else you'd like to know.