The Children's Reflexology Programme
Nichola Stringer - Qualified Instructor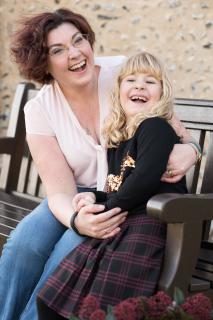 I am a trainee reflexologist and will be finishing my reflexology diploma in October 2016. As part of my diploma I provided reflexology to both of my children. I found reflexology was highly beneficial and was happy to experience some of the following results; reduced school stress and anxiety, helped with digestive issues, promote good sleeping patterns. The sessions that we shared helped created a very open and positive relationship with my children.
I am extremely passionate about sharing this program with other parents so they too can reap the rewards.
Courses
I don't have places available on courses running in the near future but please do contact me to find out when more courses are coming up or to see if we can arrange something specially for you.
Qualifications
I have the following qualifications in The Children's Reflexology Programme:
Reflexologist Instructor in The Children's Reflexology Programme
Contact details
Please contact me if there's anything else you'd like to know.