The Children's Reflexology Programme
Nia Morton - Qualified Instructor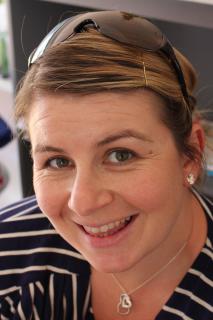 Hi my name is Nia and I am excited to be able to help mothers and carers across South Wales with this unique Award Winning Reflexology programme.
I am a Welsh speaking mother to 3 young children and have worked as a Physical Education Teacher for over 15years.
When my eldest child became consitpated from a very young age, I was desperate to find a way of helping him. I took him to see a Reflexologist and was blown away with the effects, which were nearly immediate! After seeing this, I was extremely keen and passionate to transfer this knowledge to other parents and carers.
The Childrens Reflexology Programme is very unique. It is based on the book The Mouse's House, it combines the reflexology techniques you will need for various ailments such as earache, colic, coughs, colds and more with rhymes. The rhymes are about different animals which represent different zones. After each session you will be given a mini booklet, which is easy to follow, and will help support you at home. At the end of the 6 week course you will be given a copy of The Mouse's House book.
By giving your child reflexology every day it will not only help relax them but also yourself. It also enhances the bonding through quality one to one time.
Courses are provided anti-natally in your third trimester, so you are able to give you child reflexology immediately, right through to school age and beyond. I also offer one to one sessions and Host at home, where you can get your friends together and socialise!
This is a unique programme and the only one in Wales!
Please do give me a ring or e mail me for any further information.
Courses
I don't have places available on courses running in the near future but please do contact me to find out when more courses are coming up or to see if we can arrange something specially for you.
Qualifications
I have the following qualifications in The Children's Reflexology Programme:
Instructor in The Children's Reflexology Programme
I am training for the following qualifications in The Children's Reflexology Programme:
Additional Needs Instructor in The Children's Reflexology Programme
Contact details
Please contact me if there's anything else you'd like to know.