The Children's Reflexology Programme
Nelly Vuichard - Qualified Instructor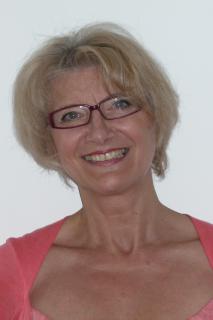 Touch, Touch and more....Reflexology!!!
Hello Everyone
I have been passionate about the Healing power of Touch for a very long time and the way a gentle touch can reach so many levels from physical to emotional, from physiological to psychological, and how it is so paramount in early development.
So I first became a Massage therapist, combining various types of massage coming from all around the world and fully qualified in Anatomy and Physiology, then developing a special interest around motherhood and infants.
But I wanted more than giving, I wanted to share very simple techniques with huge effects and I fulfilled this wish by running Baby Massage and Baby Yoga courses for the past 16 years. We use some basic reflexology during our classes and seeing so often the immediate effects increased my interest in it, and it is why I was completely excited when I stumbled on THE CHILDREN'S REFLEXOLOGY PROGRAMME.
Oh the wonders !! The programme encompasses everything I am looking for and more: Touch, of course, but non intrusive and yet working at all levels and for all ailments; a great way of reassuring and empowering mothers/family/carers and building a strong bond with the child in a peaceful environment; a fantastic and unique approach of teaching and learning, so original yet so informative and comprehensive with The Mouse's House book and all hands-out which will become your very personal medicine cabinet.
I feel so privileged and fortunate to have met Susan Quayle, its founder and herself an experienced reflexologist and complementary therapist, who has carefully crafted this invaluable gift to us all, instructors, mums and children.
Her passion and enthusiasm, allied to a great professionalism and incredible creative mind, are totally infectious.
I can't wait! Can You? Come on, let's follow little Mouse and friends!
I am based in Ealing and You can find me around West London. All courses are tailored to suit your every needs, from one-to-one session to small classes, from infant to toddler, to pre-schooler, from ante-natal to post natal groups, from specific venues to home.
Courses
I don't have places available on courses running in the near future but please do contact me to find out when more courses are coming up or to see if we can arrange something specially for you.
Qualifications
I have the following qualifications in The Children's Reflexology Programme:
Instructor in The Children's Reflexology Programme
Contact details
Please contact me if there's anything else you'd like to know.