The Children's Reflexology Programme
Natalie Utton - Qualified Instructor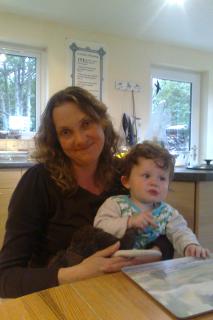 I am a qualified reflexologist and am passionate about reflexology and the children's reflexology programme. I am a busy mum of three who really believes in the power of healing ourselves and our children through reflexology and other alternative treatments. After working in busy environments and struggling to fit things in around my family, I decided to become a children's reflexology instructor to not only enable me to be available to my family more, but to help empower other parents to connect more with their children.
Courses
I don't have places available on courses running in the near future but please do contact me to find out when more courses are coming up or to see if we can arrange something specially for you.
Qualifications
I have the following qualifications in The Children's Reflexology Programme:
Instructor in The Children's Reflexology Programme
Contact details
Please contact me if there's anything else you'd like to know.
Contact me
Telephone:
01822833931
Mobile:
07855890737
Address:
2 Hillside
Back Road
Calstock

Postcode:
PL18 9QL
Email:
natalieutton@hotmail.co.uk