The Children's Reflexology Programme
Naomi Milliken - Trainee Instructor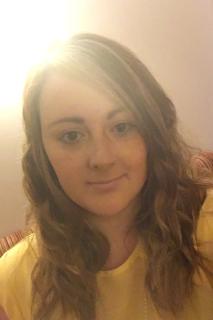 Hi,
I have a BA Hons in Early Childhood Studies.
I am so excited to be an Instructor for 'The Children's Reflexology Programme' to teach parents/carers basic reflexology techniques to help their baby/child.
The Children's Reflexology Programme will provide mums, dads and carers with a life long skill. This is a medicine cupboard that you will have at the tip of your fingers. This is a way in which you can treat your baby/child in times of need. I want to create a network of parents/carers to help and support each other through the challenges of parenthood.
I will be holding my courses in the Ballymoney area, but I am more than happy to travel to your home as well.
Please do not hesitate to contact me with questions or anything you would like to know about the programme.
Naomi
Courses
I don't have places available on courses running in the near future but please do contact me to find out when more courses are coming up or to see if we can arrange something specially for you.
Qualifications
I am training for the following qualifications in The Children's Reflexology Programme:
Instructor in The Children's Reflexology Programme
Contact details
Please contact me if there's anything else you'd like to know.