The Children's Reflexology Programme
Mrs Karen McMullan - Qualified Instructor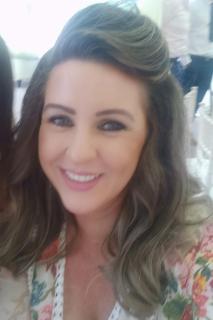 So excited to finally bring this course to all of the parents and carers out there.
I began studying Reflexology in London in 2017 when i was working as a Senior Biomedical scientist in a busy Cancer Hospital.
While Biomedical Science is a very important, rewarding and not to mention demanding career, I always felt there was something missing. I realised that even though I was helping people greatly, I missed out in the actual contact and conversation, the follow on to their care that other health professionals are involved with. I never got to see their improvement and healing.
I needed to be more involved!
I always was fascinated with Reflexology and its workings.
How the points on the foot were linked to the whole body was just so interesting, and when having Reflexology myself I found it amazing how 'in tune' the therapist was to what was going on!
I simply had to know more.
I have studied and worked hard in this time to be awarded diplomas in both Reflexology and Advanced Reflexology, attending courses , conferences and workshops in order to gain as much knowledge into reflexology and its amazing benefits.
It was at one of these conferences I heard Susan Quayle speak so passionately of her Children's Reflexology Program, that I realised that this was such a fabulous course to bring to new mothers, parents and carers.
I now have 3 small children, times are manic, but I can turn to Reflexology to help get me through a difficult bout of teething, colic even tantrums to name a few of the very prevalent issues that we are all so familiar with.
Imagine having this knowledge and information to soothe and help your little ones, not to mention your big ones too!
Reflexology is for everyone, so the skills you take away with you on this course are suitable for the whole family, and will last you a lifetime.
Courses
I don't have places available on courses running in the near future but please do contact me to find out when more courses are coming up or to see if we can arrange something specially for you.
Qualifications
I have the following qualifications in The Children's Reflexology Programme:
Reflexologist Instructor in The Children's Reflexology Programme
Contact details
Please contact me if there's anything else you'd like to know.