The Children's Reflexology Programme
Michelle Kyle Jones - Qualified Instructor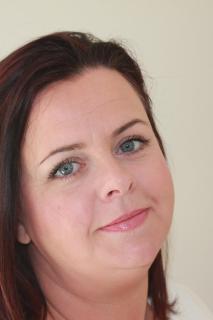 Michelle is an award winning reflexologist, presented with the reflexologist of the year - surrey in 2019 by Global Health Pharma.
Based in Wallington, Surrey, Michelle offers The Children's Reflexology Program at her private practice and surrounding areas. Private classes available on a 121 basis or small groups hosted at home.
Please contact Michelle for further information and to discuss your needs.
Courses
I don't have places available on courses running in the near future but please do contact me to find out when more courses are coming up or to see if we can arrange something specially for you.
Qualifications
I have the following qualifications in The Children's Reflexology Programme:
Reflexologist Instructor in The Children's Reflexology Programme
Contact details
Please contact me if there's anything else you'd like to know.
Contact me
Telephone:
MKJ Reflexology
Mobile:
07887851854
Address:
Blenheim Gardens
Wallington

Postcode:
SM69PU
Email:
michelle@mkjreflexology.co.uk