The Children's Reflexology Programme
Michelle Kearney - Qualified Instructor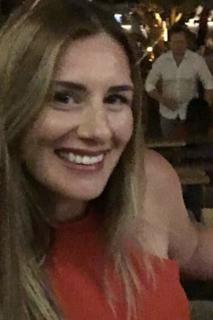 My name is Michelle Kearney & I'm a reflexologist since 2014. I run a successful Reflexology practice from Glow Beauty, Buncrana called Sole Therapy. I'm also a mother of three boys, Ryan (9), Shay (7) and Finn (4) so I understand how well reflexology can help children when they're not feeling their best or need a little rebalancing. Reflexology is a non intrusive holistic & complementary therapy which helps the body to restore to its natural balance by working on the 7000 nerve endings on each foot. I recently had a few inquires about doing reflexology on children but I know it's hard to get a young one to lie & stay still while I'd perform a treatment on them so I looked into baby/ child reflexology training & discovered TCRP by Susan Quayle. I couldn't believe my luck. Susan has created this amazing story book called The Mouses House and right away your engaging with the child through the illustrations, colours, characters, songs and the endearing story. I instantly signed up for the next available course!
Each character in the book represents simple reflex techniques that you as a parent can do on your child while reading the story, e.g the mouse is your solar plexus. Now after my first day training I couldn't wait to get home & try it out on my boys and I can honestly say the 3 of them all at different ages loved it. Ryan loves the snake as it represents the spine and he enjoys the feel of the movement through his whole central nervous system, Shay has asthma and he loves the Hare as he knows this is the movement I use on him a lot & he knows the relief he gets from it and little Finn just couldn't decide on one, he loves them all! Now bedtime in our house can become a bit mayhem a lot of the time, 3 lively boys but since I've introduced this story I can hand on heart say they're sleeping within a few minutes, I believe it's all the moves on the solar plexus throughout the story as the yawn comes on every time we visit the page with the mouse!
I'm really excited about bringing this course to you's all as I know the benefits reflexology can do for the whole family and by doing my six week course we'll be covering different ailments such as coughs & colds, tantrums, colic, allergies, to name a few. You will be given a booklet on whatever we've covered each week to bring home & put in your medicine cabinet and this will be a life skill you'll hold with you for the rest of your life. In the middle of the night when your child wakens with a bad cough & it's not bad enough to call NowDoc, take out your booklet & sing the songs while performing the reflexes & see for yourself the relief it brings.
It's also great to introduce this amazing complimentary therapy to your children, they'll grow up to be loved, nurtured, balanced, healthy, responsible for their own health, body and mind and caring towards others. Reflexology really does work & I can't wait to share the passion I have for the treatment & some of the knowledge I've learned over the past five years with you's all so you's can take home & spread the word of this amazing Children's Reflexology Program by the lovely Susan Quayle.
Courses
I don't have places available on courses running in the near future but please do contact me to find out when more courses are coming up or to see if we can arrange something specially for you.
Qualifications
I have the following qualifications in The Children's Reflexology Programme:
Reflexologist Instructor in The Children's Reflexology Programme
Contact details
Please contact me if there's anything else you'd like to know.