The Children's Reflexology Programme
Maria Young - Qualified Instructor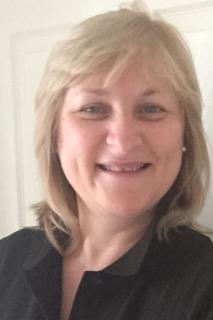 Hi everyone .. I'm Maria & the owner of Maria Young Wellbeing.
I qualified in Reflexology in 2016 with a Certificate & Diploma & further trained in holistic therapies such as Indian Head Massage, Ear Candling & Pedicure to bring quality treatments to clients so they could experience that much needed time-out to relax, reset & rebalance the body & mind.
I am a Member of the Guild of Holistic Therapists (MGHT) and a registered & insured member of GTI (Guild Training Intl) & Balens.
Reflexology for sure, is my favourite treatment (to give & receive). It offers so much & because it's a touch therapy, the results are truly amazing.
It's perfect for all ... newborns, tots, toddlers, teenagers & adults.
My business is booming and there's still more 'feet to greet' but instead of putting my own feet up for a rest I took further training.
I enhanced my skills with Instructor training on 'The Children's Reflexology Programme' and I'm so excited to bring this beautiful treatment to so many of you. I'm all about empowering & raising each other up, so by sharing basic reflexology skills to parents & carers it raises the profile of reflexology & the wonderful benefits it brings; life-long.
Empowering our children begins the very second they come into this world and how lucky am I to be given the opportunity of training & working closely with you, the parents/carers. Our children deserve the very best and the bonding and nurturing that this children's programme brings is invaluable for both the child and you. Empowering you ... How wonderful for you to have the skills & techniques of reflexology at hand to offer effective yet soothing treatment to your child when it's most needed (like 3am when the teething starts !)
I look forward to taking this programme far and wide & to reach as many parents & children as possible.
My business in based in the beautiful village of Eglinton (5 miles from the city of Derry~Londonderry) where I have my own premises.
This is perfect for parents who choose to avail of the programme on a private 1-1 basis.
Venues for workshops of the programme will be shared once confirmed (limited places on each workshop).
If you would like a workshop arranged in your area, please get in touch with me to discuss (did I mention I love travelling :-)
Details on how to book will also be shared, but in the meantime, explore !
Have a browse through the various tabs on the site and have fun with what lies ahead.
You can always contact me directly if you have specific questions.
I look forward to meeting you & 'greeting the feet' of your little one.
Love Maria x
Courses
I don't have places available on courses running in the near future but please do contact me to find out when more courses are coming up or to see if we can arrange something specially for you.
Qualifications
I have the following qualifications in The Children's Reflexology Programme:
Reflexologist Instructor in The Children's Reflexology Programme
Contact details
Please contact me if there's anything else you'd like to know.
Contact me
Mobile:
07743905577
Address:
Maria Young Wellbeing
41 Glenrandel, Eglinton
Derry~Londonderry

Postcode:
BT473XN
Email:
mariayoungwellbeing@gmail.com