The Children's Reflexology Programme
Lisa Douglas - Qualified Instructor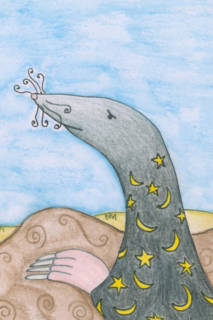 Hi Everyone,
My name is Lisa, am fully qualified in Reflexology and other Holistic treatments. However Reflexology is my passion I love how this wonderful holistic therapy has changed not only my life but my children's and the rest of the feet of whom i have worked on.
As i have seen first hand the amazing impact this has on my two children, i wanted to learn more that is way i went and carried out the Susan Quayle's Children's Reflexology Programme which would enable me to become an instructor so i can share my knowledge and skills to other mums, dads,grandparents and even Siblings to help them carry out the basic techniques on their little feet helping with, Colds, Teething,Allergies and many more,Its such a wonderful feeling knowing that you have the empowerment to help with these everyday issues just by working on their feet.
With the Children's reflexology classes i make it fun by adding puppets and songs for all the different animals in the book, after the 6 weeks you will find your little ones knowing the songs off by heart and getting to know which animals goes where on the feet, its so lovely to watch.
I offer 6 week classes of one hour sessions and in this you will receive weekly workshop booklets which you can keep in the first aid box and refer back to at anytime.
With my classes i also offer 1 to 1 in the comfort of your own home.
You will also receive your own copy of 'mouse in the House' book for you to read to your children.
to book a class or want any more information please do not hesitate to get in touch i would love to hear from you or answer any questions you may have.
Kindest Regards
Lisa
Courses
I don't have places available on courses running in the near future but please do contact me to find out when more courses are coming up or to see if we can arrange something specially for you.
Qualifications
I have the following qualifications in The Children's Reflexology Programme:
Reflexologist Instructor in The Children's Reflexology Programme
Contact details
Please contact me if there's anything else you'd like to know.