The Children's Reflexology Programme
Leanne Hostler - Qualified Instructor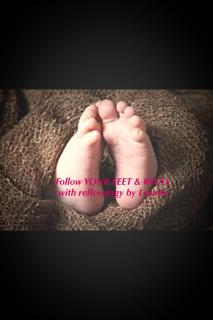 I am a fully qualified and insured reflexologist, and my journey with reflexology all began 8 years ago with receiving this wonderful therapy for myself and discovering first hand how it can break the cycle of disturbed sleep patterns and improve emotional well being.
I have 3 children 16,10 and 6 and I am fortunate in that I have this ' tool' to promote better health support them with common childhood complaints / illnesses
I am passionate about sharing the benefits of reflexology and would like to empower parents and carers with simple techniques that they can learn in a fun way so that they also have a first aid tool box that can be used in times of both wellness and ill health.
Courses
I don't have places available on courses running in the near future but please do contact me to find out when more courses are coming up or to see if we can arrange something specially for you.
Qualifications
I have the following qualifications in The Children's Reflexology Programme:
Instructor in The Children's Reflexology Programme
Contact details
Please contact me if there's anything else you'd like to know.