The Children's Reflexology Programme
Laura Andrews - Trainee Instructor
(This is a demonstration account - please do not use the information shown here)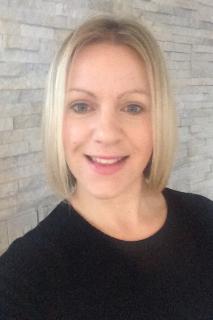 Hello my name is Laura,
I have recently qualified in The Children's Reflexology Programme which has been beautifully written for young children to benefit from reflexology.
As a mother to two charming girls aged 5 years and 8 months and very much enjoy giving them both reflexology through play, and get asked most evenings to do reflexology on my oldest daughter. I have also enjoyed the benefits of reflexology myself during a time of need.
I am also a qualified Adult, District Nurse and have had many years practising this.
Reflexology can be a truly unique tool, which can help enable mums to cope with distressing situations just by using some simple techniques to pacify your child. These classes are a great opportunity for the mum or carer to learn these techniques, and enhance the natural bond.
As an instructor, I can teach you the skills needed to cope in these situations and hopefully you too will see the benefits. The reflexology will be given alongside rhymes, stories and using animal characters which you will fall in love with!
Regular courses will be running in Lyme Regis and surrounding areas in group format, but I am also very happy to do 1:1 sessions. Please get in touch and we can arrange this at a convenient time.
These courses are a great way to meet other mum's/carers and for friendships to arise. Group discussions can be a great way to share your experiences. It will also benefit mother and baby to bond in a relaxing atmosphere, and is a nice way to take time out from day to day hustle.
Feel free to get in touch usinging the details below.
I look forward to sharing my expertise with you soon.
Laura x
Courses
I don't have places available on courses running in the near future but please do contact me to find out when more courses are coming up or to see if we can arrange something specially for you.
Qualifications
I am training for the following qualifications in The Children's Reflexology Programme:
Instructor in The Children's Reflexology Programme
Contact details
Please contact me if there's anything else you'd like to know.
Contact me
Mobile:
07966516618
Email:
(email hidden for demonstration)