The Children's Reflexology Programme
Kirsty McNicol - Qualified Instructor
(This is a demonstration account - please do not use the information shown here)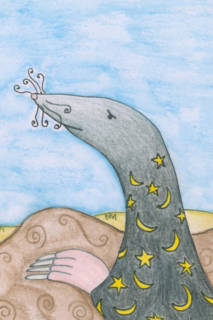 My work as a complementary therapist over the last 20 years has involved working with individual clients, children & babies, on-site corporate bookings, teaching massage & reflexology workshops, volunteer therapy work at hospices plus various events, shows and festivals.
I work as a freelance mobile complementary therapist & trainer in East Devon offering aromatherapy massage, reflexology & indian head massage
to people in the comfort of their own homes as well as children's reflexology workshops across the region.
Currently I am developing workshops and treatments for children with additional needs such as autism and sensory processing disorder.
Courses
I don't have places available on courses running in the near future but please do contact me to find out when more courses are coming up or to see if we can arrange something specially for you.
Qualifications
I have the following qualifications in The Children's Reflexology Programme:
Instructor in The Children's Reflexology Programme
Additional Needs Instructor in The Children's Reflexology Programme
Contact details
Please contact me if there's anything else you'd like to know.
Contact me
Postcode:
EX5
Email:
(email hidden for demonstration)