The Children's Reflexology Programme
Kirsty Grosvenor - Qualified Instructor
(This is a demonstration account - please do not use the information shown here)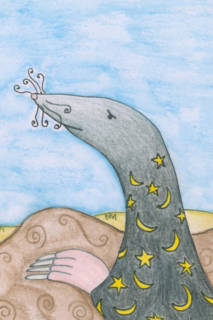 I live in Paignton with my husband, 4 year old daughter and 7 month old son. I come from a background in childcare and the Early Years, having worked as a nanny, childminder, nursery nurse and nursery manager. I have a degree in Early Childhood and Education and have a passion for working with parents and children to build and nurture strong attachments and bonding.
I first discovered reflexology in 2011 and have been consistently impressed with the positive impacts it has had on my life. I started training as a reflexologist with The Devon School of Reflexology in September 2013.
After the birth of my son in September 2014 I heard of The Children's Reflexology Programme and was lucky enough to get a place on the course. It was fantastic. Both of my children now get regular 'treatments' from me and thoroughly enjoy it!
This program is unique and I am so excited to be able to bring it to as many parents and children as possible!
Courses
I don't have places available on courses running in the near future but please do contact me to find out when more courses are coming up or to see if we can arrange something specially for you.
Qualifications
I have the following qualifications in The Children's Reflexology Programme:
Instructor in The Children's Reflexology Programme
Contact details
Please contact me if there's anything else you'd like to know.
Contact me
Mobile:
07891008689
Address:
Paignton
Devon

Postcode:
TQ4 5LW
Email:
(email hidden for demonstration)