The Children's Reflexology Programme
Kirsty Deal - Qualified Instructor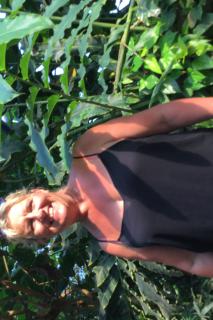 I am a qualified midwife of over 28 years experience. I always wanted to support the families I met through work to the best of my ability. This led me to looking at alternative ways to do this. I firstly achieved my massage qualification, including in pregnancy, 20 years ago. Since then I have gained qualifications in baby massage, Aqua natal (exercise in the pool when pregnant), hypnobirthing, aromatherapy in labour, aroma-touch, reflexology and this programme, The Children's Reflexology programme.
I am passionate about empowering parents to face the challenges pregnancy, labour and becoming new parents can bring, leaving more time to experience the joys.
Courses
I don't have places available on courses running in the near future but please do contact me to find out when more courses are coming up or to see if we can arrange something specially for you.
Qualifications
I have the following qualifications in The Children's Reflexology Programme:
Reflexologist Instructor in The Children's Reflexology Programme
Contact details
Please contact me if there's anything else you'd like to know.