The Children's Reflexology Programme
Kelly Hyslop, MAR - Qualified Instructor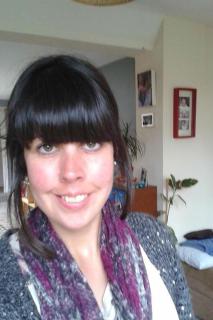 I am fully qualified, insured Reflexologist, specialising in maternity and fertility and also qualified as an instructor to deliver The Children's Reflexology Programme. I am a full member of the AOR (Association of Reflexologists). I have a treatment room in Folkestone, but am also mobile in the surrounding areas of Hythe, Dover, etc.
I have 2 beautiful daughters Lois and Fern, who inspire me everyday to help other families to be healthy and happy!. Reflexology has helped us through times of distress and overcome anxiety, colds, sleep problems, but to name a few!. It's very empowering to know that in turn I can help parents to be equipped with the right tools to get them through equally tricky times. Not to mention the amazing bond that reflexology can bring between parent & child. However, this course can also be taught to expectant mothers, helping them to create a bond even before their child is born.
I decided to train with TCRP so I can provide continuation in my care, especially to my pregnant clients who can train so they can pass on the wonderful gift of reflexology to their children. Also a great way for me to meet these babies and still get to work with their mothers.
I will always strive to give what parents need and if you can't find a course that is suitable for you or the age of your child, please contact me to discuss further options. Perhaps you could arrange a course from the comfort of your own home with family & friends.
Please feel free to contact me with any questions regarding the course, it's content or anything else you may need to know beforehand.
Courses
I don't have places available on courses running in the near future but please do contact me to find out when more courses are coming up or to see if we can arrange something specially for you.
Qualifications
I have the following qualifications in The Children's Reflexology Programme:
Instructor in The Children's Reflexology Programme
Contact details
Please contact me if there's anything else you'd like to know.
Contact me
Mobile:
07402203239
Address:
Garden Lodge
29 Grimston Gardens,
Folkestone,
Kent.

Postcode:
CT20 2PX
Email:
hyslopkelly@yahoo.com