The Children's Reflexology Programme
Kathryn Wilson - Qualified Instructor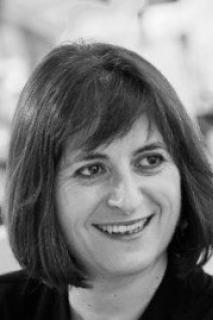 I have recently left the teaching profession after spending 24 years in the primary sector, to follow another passion, Reflexology.
I have reaped the benefits of these treatments for nearly 20 years and am keen to help and support others with my experience, knowledge and skills.
Re-trained as a reflexologist I combine my teaching skills with experience of having the benefit from reflexology to deliver the Children's Reflexology Programme.
I am a friendly, quiet person with a relaxing manner. I run a successful reflexology business from my Cottage Reflexology Treatment Room in Pembrokeshire.
My qualifications include:
B.Ed
Diploma in Special Needs Education
VTCT Level 3 Diploma in Reflexology
VTCT Level 3 Diploma Physiology and anatomy
Advanced Reflexology training in: Nerve, Reproductive, Maternity, Oncology Women's Health Reflexology and The Children's Reflexology Programme.
Courses
I don't have places available on courses running in the near future but please do contact me to find out when more courses are coming up or to see if we can arrange something specially for you.
Qualifications
I have the following qualifications in The Children's Reflexology Programme:
Reflexologist Instructor in The Children's Reflexology Programme
Contact details
Please contact me if there's anything else you'd like to know.