The Children's Reflexology Programme
Jude Tait - Qualified Instructor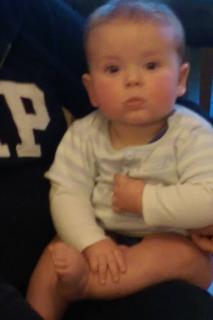 I have been a Holistic Massage Therapist since 2003, Specialising in Pregnancy related Massage and Reflexology, including Pre-conceptual/Fertility, Reflexology for Labour and Post Natal Care Treatments.
I currently hold the IAIM Baby/Infant Massage Classes, which are very popular and lead on to the Children's Reflexology Programme perfectly.
Details of my qualifications, experience and business can be found at www.escapeholistictherapies.co.uk I also have a Facebook page linked to Escape Holistic Therapies www.facebook.com/EscapeHolisticTherapies/
I find it very rewarding treating and working with mums and their babies and get a great sense of purpose and achievement in seeing the joy and relief the treatments from the Courses give them.
Courses
I don't have places available on courses running in the near future but please do contact me to find out when more courses are coming up or to see if we can arrange something specially for you.
Qualifications
I have the following qualifications in The Children's Reflexology Programme:
Reflexologist Instructor in The Children's Reflexology Programme
Contact details
Please contact me if there's anything else you'd like to know.