The Children's Reflexology Programme
Holly Ballard - Qualified Instructor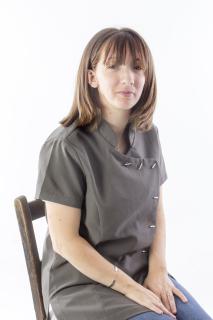 Welcome to my kids reflex page, I'm Holly.
I have a passion for working with young children, I have been an early years practitioner for 12 years. After the birth of my second baby I wanted to do something different, outside of the classroom.
I retrained in Reflexology as it has helped me so many times. But I wanted to still work with children, I found The Children's Reflexology Programme and I couldn't say no!
My background is within the Early Years and most recently I have qualified as a Montessori teacher, my many years working with young children and their families has shown me that children benefit from relaxation as much as adults do. I have been using reflexology with my own children and can see the difference that it makes, I'd love to share this skill with you.
Courses
I don't have places available on courses running in the near future but please do contact me to find out when more courses are coming up or to see if we can arrange something specially for you.
Qualifications
I have the following qualifications in The Children's Reflexology Programme:
Reflexologist Instructor in The Children's Reflexology Programme
Contact details
Please contact me if there's anything else you'd like to know.