The Children's Reflexology Programme
Holistic Soles - Qualified Instructor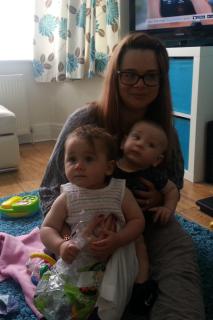 Hi i am a fully qualified Massage Therapist and Reflexologist, i also specialise in Maternity and Fertility Reflexoloy. I have 3 young dauhters and Work mobile offering treatments in the comfort of clients homes. I will be now offering Baby Yoga and Reflexology classes plus one-2-one sessions in clients place of choice.
Courses
I don't have places available on courses running in the near future but please do contact me to find out when more courses are coming up or to see if we can arrange something specially for you.
Qualifications
I have the following qualifications in The Children's Reflexology Programme:
Reflexologist Instructor in The Children's Reflexology Programme
Contact details
Please contact me if there's anything else you'd like to know.