The Children's Reflexology Programme
Gillian McKinley - Qualified Instructor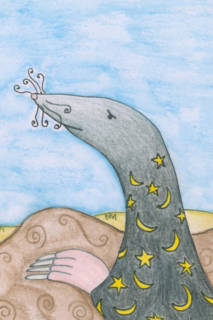 Hi, my name is Gillian Mc Kinley.
I am a fully qualified and full time reflexologist, but most importantly I am a mum.
Reflexology is such a beautiful therapy and I am so passionate about the benefits. I use it on my daughter and I can see how soothing it is for her and how much she has benefited from it and I am so excited that through this wonderful course that Susan has created that mums/dads/grandparents/carers will be able to use reflexology in their own homes.
I am blessed to be able treat 'mums to be' through this amazing complimentary therapy and on doing this 'I' the therapist create a lovely bond with the unborn babies as well as the mums, but usually after mum goes through labour I don't get to see the babies.
So for me this course is such a lovely way to follow on with the babies and continue their reflexology journey.
This is a medicine cupboard that you will quite literally have at the tips of your fingers, that you will have with you for the rest of your life.
This course covers protocols that all babies and children go through, so it will be so empowering for you to be able to help releive the symptoms of these issues for your child.
I will be holding my course in the Ballycastle area but I am more than happy to travel to your home if you are unable to find an instructor in your area.
Any questions or anything you would like to know about me or the programme, please feel free to contact me.
I look forward to hearing from you.
Much love
Gillian
Courses
I don't have places available on courses running in the near future but please do contact me to find out when more courses are coming up or to see if we can arrange something specially for you.
Qualifications
I have the following qualifications in The Children's Reflexology Programme:
Reflexologist Instructor in The Children's Reflexology Programme
Contact details
Please contact me if there's anything else you'd like to know.