The Children's Reflexology Programme
Emma Mourant - Qualified Instructor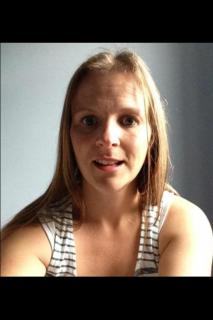 Hi, my name is Emma. I am a BabyCalm and ToddlerCalm teacher with a real passion for psychology and brain development. I was so convinced of the benefits of reflexology with my own baby that I decided to become an instructor, enabling me to support other parents in times of need.
The parent courses are run for one hour over six weeks and offer bonding, nurturing, fun and socialisation for children and parents. You will learn how to provide your child with the benefits of reflexology in order to assist them with childhood ailments such as colic, reflux, earache, coughs, colds, teething and digestive disorders.
You will be
provided with comprehensive, clear handouts - which is your medicine cabinet for empowerment whenever you need it, a certificate of attendance and a copy of the book
The Mouse's House
. In addition, you will get the wonderful benefit of coming to a class where you can get plenty of help and practice from a qualified instructor, meeting other like-minded parents whilst bonding with your child. Courses are provided antenatally right through to school age and beyond.
Come and find out what everyone is talking about.
Courses
I don't have places available on courses running in the near future but please do contact me to find out when more courses are coming up or to see if we can arrange something specially for you.
Qualifications
I have the following qualifications in The Children's Reflexology Programme:
Instructor in The Children's Reflexology Programme
Contact details
Please contact me if there's anything else you'd like to know.
Contact me
Telephone:
07891 663691
Address:
Exeter Natural Health Centre
83-84 Queen Street, Exeter

Postcode:
EX4 3RP
Email:
emmamourant@hotmail.co.uk