The Children's Reflexology Programme
Emma Jones - Qualified Instructor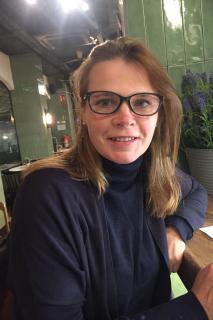 I qualified in reflexology in 2004 and have since completed further training in Maternity and Preconception Reflexology, Palliative and Cancer Care, Functional Reflex Training and more latterly Lymph Drainage Reflexology.
I am a mother of 4 and a Montessori Directress, currently working with babies 9months-2years.
I love the Childrens Reflexology Programme as it allows me to bring my love of reflexology to the children and babies I care for.
Courses
I don't have places available on courses running in the near future but please do contact me to find out when more courses are coming up or to see if we can arrange something specially for you.
Qualifications
I have the following qualifications in The Children's Reflexology Programme:
Reflexologist Instructor in The Children's Reflexology Programme
Contact details
Please contact me if there's anything else you'd like to know.