The Children's Reflexology Programme
Emma Darke - Qualified Instructor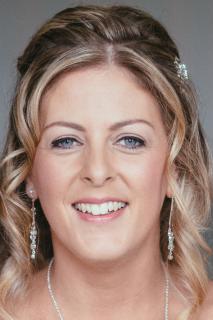 Having recently trained in The Children's Reflexology Programme I am keen to show others the benefits that reflexology can have on their little ones. As a mummy of two, one boy and one girl I know the trials and tribulations us parents face, I have practised reflexology on both my children and seen remarkable results. Giving others the tools to cope in times of stress and distress is what drives me, running alongside conventional medication this can be a great way to sooth your little one through those early days and beyond, helping with ailments such as colic, reflux, teething, coughs, colds, constipation, allergies and much more.
I will be running regular classes in the Exeter and the surrounding areas, as group and 1:1 classes. If you would like to host a class at home or would like to have a class in another area please get in touch and I will happily arrange one. The majority of classes I run will include the little ones, however I will also be running antenatal classes for expectant parents and for parents with kids at school.
These courses are a great way to meet others, deepen the bonding between you and your little one and just take some time out. The most wonderful thing about reflexology is that through touch, to the reflex points (usually the feet) an immense feeling of relaxation can be attained. By targeting this touch to specific areas so many people report positive changes to their health and the health of their baby or child.
You can stay up to date with all my news @kidsreflexemma and www.facebook.com/kidsreflexemma
or feel free to just get in contact on the below details.
Courses
I don't have places available on courses running in the near future but please do contact me to find out when more courses are coming up or to see if we can arrange something specially for you.
Qualifications
I have the following qualifications in The Children's Reflexology Programme:
Instructor in The Children's Reflexology Programme
Contact details
Please contact me if there's anything else you'd like to know.