The Children's Reflexology Programme
Ellen Hastings - Qualified Instructor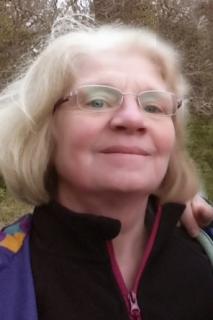 I am from a Nursing background and my practice of Complementary Therapies started in June 1993 with a Reflexology Diploma from Chrysalis School of Reflexology and later in December of that year a Diploma in Aromatherapy and Stress Management from the Purple Flame School of Aromatherapy.
From then until the present time I have always upgraded my knowledge and practice in all disciplines by undertaking courses in Continued Personal Development. In fact, my most recent course in late 2015 qualified me as an instructor for the Children's Reflexology Programme.
I am a Yoga instructor for adults and children, a certified Laughter Yoga leader for all age groups and a facilitator for Meditation and Relaxation sessions.
In addition to carrying Personal Indemnity Insurance, I am a fully qualified and paid-up member of the following professional bodies, Nursing and Midwifery Council; Federation of Holistic Therapists (FHT); Crystal Healing Foundation; Yoga Therapy and Training Centre.
I am qualified and insured to offer the following services:
Aromatherapy Massage
Hot Stone Massage
Indian Head Massage
Thai Foot Massage
Reflexology (including maternity)
Crystal and Energy Healing
Bach Flower Remedies
Emotional Freedom Technique (EFT)
Yoga classes for adults
Yoga classes for children
Laughter Yoga sessions
Meditation and Relaxation sessions
Hot Bamboo Massage
Courses
I don't have places available on courses running in the near future but please do contact me to find out when more courses are coming up or to see if we can arrange something specially for you.
Qualifications
I have the following qualifications in The Children's Reflexology Programme:
Additional Needs Instructor in The Children's Reflexology Programme
Instructor in The Children's Reflexology Programme
Contact details
Please contact me if there's anything else you'd like to know.
Contact me
Telephone:
07751013682
Address:
8 juniper pk foylesprings derry ni

Postcode:
BT480nt
Email:
ellen_a@hotmail.co.uk