The Children's Reflexology Programme
Deirdre Sheriff - Qualified Instructor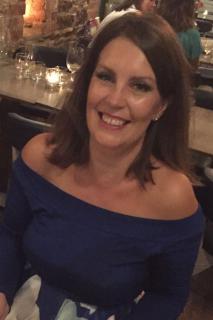 Hi, my name is Deirdre. I have 3 kids, 1 hubby and 3 dogs, Bracken, Louie and Sven!
All 3 of my children and my husband
J
love receiving reflexology treatments.
I have seen first-hand the difference that the gentle touches of reflexology can make to those I care about, in particular the eldest of my girls, and this is what drew me to The Children's Reflexology Programme. T

hese 'foot rubs' that we share help create a very open and positive bond with my kids.
I am really looking forward to sharing such a fabulous and well-prepared programme with other mums, dads, grandparents and carers to help gain confidence in soothing your children during times of illness, restless nights or times of stress. With The Mouse's House book and all hand-outs included it will fast become your very own personalised medicine cabinet.
I am a fully certified Reflexologist and also First Aid qualified.
Details of my courses, experience and business can be found at my Facebook page www.facebook.com/kidsreflexologyireland
I look forward to welcoming you and your child in person. Come on; let's follow Mouse and friends!
Deirdre
x
Courses
Here's a list of courses I've got coming up. Click on any of them to get more details or to book a place. If you don't see a course suitable for you, please contact me to see if we can arrange something.
Qualifications
I have the following qualifications in The Children's Reflexology Programme:
Instructor in The Children's Reflexology Programme
Contact details
Please contact me if there's anything else you'd like to know.