The Children's Reflexology Programme
Deborah Tochel FHT - Qualified Instructor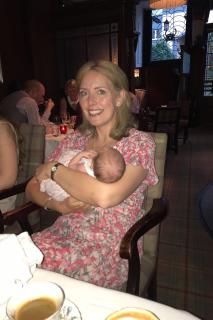 I am a clinical aromatherapist , HND beauty therapist/ mentor,baby massage / baby yoga instructor RCM endorsed with Hands on Babies ,NLP practitioner with Scottish school of NLP
Hydrotherm practitioner and delighted to be an instructor with The Children's Reflexology programme .
Looking forward to meeting you and your little one as we partake on a wonderful adventure with the mouse , her house , and her adorable friends .
Please contact me fo further information on classes . 🐭 🏡 🍄
Courses
I don't have places available on courses running in the near future but please do contact me to find out when more courses are coming up or to see if we can arrange something specially for you.
Qualifications
I have the following qualifications in The Children's Reflexology Programme:
Instructor in The Children's Reflexology Programme
Contact details
Please contact me if there's anything else you'd like to know.