The Children's Reflexology Programme
Deborah Jenkins - Qualified Instructor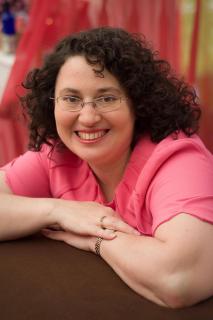 I am Deborah and I'm married to the love of my life, Steven and mother to my two amazing boys, Caleb and Aaron - now young adults. I have home educated the boys all their lives and loved (almost) every minute of it! ;-)
After almost 10 years as a childminder I decided to retrain and became a Holistic Therapist in 2013. As well as being qualified in various types of massage and as an aromatherapist, I am also a fully qualified reflexologist and love the benefits I have seen it bring to my clients.
I used baby massage on my children over the years and loved the benefits of that, so when I learned of Susan's amazing Kids Reflex program I just knew I wanted to become an instructor! I can't wait to share this lovely reflexology routine with parents in my area.
I can host a class with 1-3 families at my treatment room for £60 per six week class. I also offer the host at home option where you can host the class in your home with your friends. With this option, if you have at least three friends join in the host can have a 50% discount on your course.
If there is a larger group of 5-6 families interested I have a venue in Branton where we can hold the class for £75 per family for 6 week course. Message me with dates and times that work for you and I'll try and arrange classes that suit all who are interested.
I look forward to meeting you and your little one!
Courses
I don't have places available on courses running in the near future but please do contact me to find out when more courses are coming up or to see if we can arrange something specially for you.
Qualifications
I have the following qualifications in The Children's Reflexology Programme:
Instructor in The Children's Reflexology Programme
Reflexologist Instructor in The Children's Reflexology Programme
Contact details
Please contact me if there's anything else you'd like to know.