The Children's Reflexology Programme
Debbie Rice - Qualified Instructor
(This is a demonstration account - please do not use the information shown here)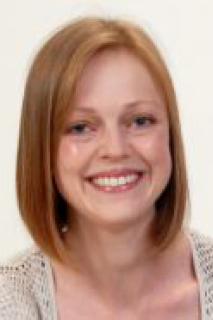 Hello,
I am Debbie, a fully qualified complementary therapist and experienced primary school teacher who runs a selection of baby and toddler classes in Surrey and Kent.
Since starting my training as a complementary therapist in 2006, my interest in complementary therapy has grown and I have undertaken additional training in conception, pregnancy and the post-natal period.
As an experienced primary school teacher and as a mother, with a young family of my own, I am aware of the daily tension and stresses of life and the importance of feeling empowered and armed with a 'toolkit' of techniques which can be drawn upon when needed. I have seen first-hand the difference that the gentle touches of reflexology can make to those I care about, in particular the eldest of my two boys, and this is what drew me to The Children's Reflexology Programme.
I am very excited to be able to bring this unique course to as many parents, grandparents, carer and children as possible, so if you would like any information, then please do get in touch.
Looking forward to hearing from you soon.
Debbie :)
07989 867839
www.facebook.com/babybodyandsole
www.facebook.com/babybodyandsolebabyclasses
www.supermum.org/babybodyandsole
Courses
I don't have places available on courses running in the near future but please do contact me to find out when more courses are coming up or to see if we can arrange something specially for you.
Qualifications
I have the following qualifications in The Children's Reflexology Programme:
Instructor in The Children's Reflexology Programme
Contact details
Please contact me if there's anything else you'd like to know.
Contact me
Mobile:
07989 867839
Email:
(email hidden for demonstration)