The Children's Reflexology Programme
Caroline Ridge - Qualified Instructor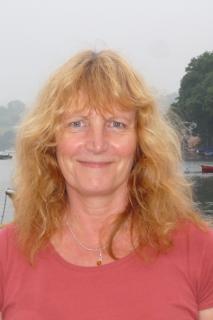 I was very excited when I saw an article in our local holistic magazine about Susan Quayle's Children's Reflexology Programme. I was very drawn to train as an instructor and share this wonderful work with parents. Over the past 22 years I have qualified in a number of holistic therapies, reflexology being one of them and I have been working in early years for the past 11 years at my village preschool. The Childrens Reflexology Programme is based on Susan Quayle's book 'The Mouse's House' and you will receive a copy on the course. By combining the Reflexology techniques for various ailments e.g. colic, constipation, ear ache etc with rhyme and music the programme is a very nurturing and empowering experience for mum/carer and child. The rhymes about the animals will help you remember the different zones. Easy explained mini booklets are part of the course to take away for each condition each week showing the reflexes and rhythms which will help support you at home. Working the feet every day can be very relaxing for the receiver and giver and is a fun way to spend that quality one to one time with your child as well as receiving the benefits of relaxation.
Please do give me a ring/email if you would like to have a chat about the programme. I am based in Stoke Gabriel but very happy to do courses in the surrounding areas and if you have a group of friends I can do a 'Host at Home'.
Courses
I don't have places available on courses running in the near future but please do contact me to find out when more courses are coming up or to see if we can arrange something specially for you.
Qualifications
I have the following qualifications in The Children's Reflexology Programme:
Reflexologist Instructor in The Children's Reflexology Programme
Contact details
Please contact me if there's anything else you'd like to know.