The Children's Reflexology Programme
Andrea Jennings MAR, MGTL - Qualified Instructor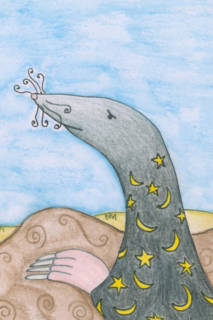 I started on my holistic journey in September 2001 when I originally qualified in Reflexology and went on to specialise in Infertility, Maternity and Labour Reflexology .
In July 2016 I successfully completed my Award in Education and Training which allowed me to start teaching. The next step was opening my own Guild Training School and I am delighted to be able to pass on my knowledge and skills to many students now embarking on a similar pathway, teaching Reflexology, Body Massage, Ear Candling and much more.
I have been awarded certificates and diplomas in the following:
Advanced Reflexology
Fertility Reflexology
Maternity and Labour ReflexologyFertility and Assisted Fertility Reflexology
Facial Reflexology
Vertical Reflexology
Advanced Vertical Reflexology
Precision Reflexology
Stone Reflexology
Foot Reading Reflexology
Swedish Body Massage
Indian Head Massage
Facial Rejuvenation MassageStone Facial Massage
Pregnancy Massage
Warm Bamboo Massage
Hot Stone Massage
Thai Foot Massage
Baby Massage Instructor
Hopi Ear Candling
Kinesiology levels 1,2,3&4
Emotional Freedom Technique
Bach Flower Remedies
Reiki MasterAward in Education and Training
Instructor Trainer for The Children's Reflexology Programme.
Corporate Trainer for The Children's Reflexology Programme.
Additional Needs Course for The Children's Reflexology Programme.
I also am the Distributor in Northern Ireland for the fabulous Zephorium Soul Tonic Products
However Reflexology always has been, and always will be my passion and my love. The benefits, personal satisfaction and change it brings never ceases to amaze me.
Now I have added this amazing Children's Reflexology Programme to my resumé and I am so excited to be able to share my enthusiasm with many more parents, carers, family and friends and to be able to empower them with this fun, easy to learn system that Susan has developed.
This is a first aid box that you can keep in your medicine cupboard forever. What a wonderful way to be able to help treat your little ones, toddlers, children and teenagers in times of need. This is an invaluable course and one that will serve you for a lifetime. Instead of feeling helpless as a parent, empower yourself with these tools. I can assure you that you will not be disappointed.
I also want to create a wonderful network of mums or carers to help support each other through all the challenges of parenthood. It is never an easy journey, which I know only too well!!
Most classes will be held at the Bayview Hotel in Portballlintrae, so you will be able to go for a relaxing and therapeutic walk along the coastline, have a coffee, or perhaps some lunch with others participating in the class.
Please get in touch to find out more information, or contact me to make a booking.
Classes are limited in size, so don't delay, empower today!!
Courses
I don't have places available on courses running in the near future but please do contact me to find out when more courses are coming up or to see if we can arrange something specially for you.
Qualifications
I have the following qualifications in The Children's Reflexology Programme:
Instructor Trainer in The Children's Reflexology Programme
Instructor in The Children's Reflexology Programme
I am training for the following qualifications in The Children's Reflexology Programme:
Children's Reflexology Programme Child Reflexology Practioner Online
Contact details
Please contact me if there's anything else you'd like to know.
Contact me
Telephone:
07500334432
Mobile:
07500334432
Address:
Feet First Therapies Training and Wellness Centre
14 Sandel Village
Coleraine, BT52 1WW

Postcode:
BT578AE
Email:
andrea@feetfirsttherapies.co.uk