The Children's Reflexology Programme
Alexandra Critten - Qualified Instructor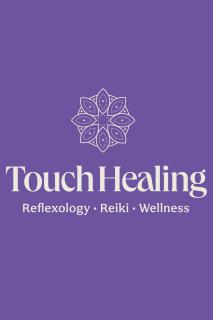 Hello! I am Alex.
I am a Clinical Reflexology Practitioner, based in beautiful South Wales.
I qualified in 2011 and have managed my business, Touch Healing, since 2012.
I cover the Cardiff and Vale of Glamorgan region.
My background is working in Mental Health, having done so for almost thirteen years. Yet, my absolute passion for Reflexology and Complementary Healthcare goes back as far as the early 2000s.
As a Mum to two small children, Reflexology has always worked as a go-to for me, especially when they have not been feeling quite themselves, particularly in the middle of the night when everything can feel that bit more difficult! Reflexology is a gentle, non-invasive approach that can be taken anywhere. Reflexology is not a one-size-fits-all approach, which is why is fantastic for everyone, particularly our youngest VIPs!
Becoming an Instructor with The Children's Reflexology Programme was an exciting opportunity for me, especially as I could also complete my Additional Needs Instructor element.
I have previously been involved with an Additional Needs charity, providing support for Caregivers and Children, so it felt like the logical step to take part in this amazing piece of learning, be able to pass it on to Children and their Caregivers, so that they can share it in their families.
Kids Reflex is incredibly new to South Wales, with myself being one of the first Instructors here. It is available for all, from babies, crawlers, Pre-schoolers, Primary school age and Teenage, alongside the Additional Needs for All course.
I can offer classes for the Antenatal stage, so that Parents can prep themselves for their little one's arrival.
Reflexology is absolutely perfect for newborns. I speak from experience as I have done so on both of my own children and advised others on how to do so too.
Please do not hesitate to contact me with any questions and/ or further information and to follow my Kids Reflex developments.
Website - https://touch-healing.co.uk
Facebook - www.facebook.com/touch-healing
Instagram - www.instagram.com/touch_healingbarry
I look forward to hearing from you.
Alex
Courses
I don't have places available on courses running in the near future but please do contact me to find out when more courses are coming up or to see if we can arrange something specially for you.
Qualifications
I have the following qualifications in The Children's Reflexology Programme:
Additional Needs Instructor in The Children's Reflexology Programme
Instructor in The Children's Reflexology Programme
Contact details
Please contact me if there's anything else you'd like to know.