Instructors course booking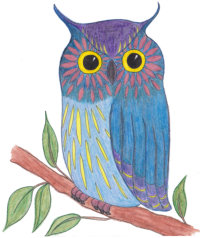 Book now to train as an instructor and have your own business empowering parents and carers to help themselves and their children.
If you would like to become an instructor in The Children's Reflexology Programme please fill in this form in as much detail as you can. We will get back to you as soon as possible to confirm your place on a course. We are really looking forward to meeting you and welcoming you to the exciting and empowering world of The Children's Reflexology Programme!
The three-day course is open to everyone. In particular, you do not need to be a qualified reflexologist, nor any other type of therapist, in order to do this course. There is also an occasional CPD-approved two-day course for qualified relexologists only. Qualified reflexologists are also welcome to attend the last two days of the three-day non-reflexologist's course, which have identical content and delivery, for the price of the two-day course. Please indicate on the booking form if you wish to do this.
The fee for the course is £595 or £495 for the two-day reflexologist's course. This includes all your tuition and training materials, access to all our on-line facilities and enough teaching materials to run at least one course earning £300 or more. You will be required to pay a non-refundable deposit of £100 to secure your place once we have confirmed that there is one available.
Course overview
The course qualifies you to instruct parents and carers in The Children's Reflexology Programme. It covers the following subject areas in enough depth for this purpose:
Reflexology - Overview, basic reflexes and techniques.
Running a course in The Programme.
Teaching techniques and practice.
Rhymes, animals and illustrations associated with the reflexes.
Treatment protocols for use in different circumstances.
Anatomy and physiology - the basics of the main systems.
Running a business based on the Programme.
Reflexology - Overview, basic reflexes and techniques.
You will be expected to give reflexology to, and receive it from, your fellow students during this course.
In order to qualify you will be required to:
Complete the course to the satisfaction of your tutor.
Participate in a micro-teach exercise with your peers during the course, including a self-assessment and a peer assesment.
Complete written assignments within three months of taking the course, on anatomy and physiology, parent/carer impact assessment, and reflective practice.
Once you have completed the course you will be able to teach parents and carers under the banner of The Children's Reflexology Programme and will have ongoing access to a wide range of supporting materials and services for that purpose, including your own personal area of the website. Note that in order to remain an instructor you will be required to purchase official course materials for each of your students and to abide by an appropriate code of ethics.
Cancellation policy
The deposit you pay to secure your place is not refundable except in the unlikely event that we have to cancel your course after your place has been confirmed. If you wish to cancel your booking you may do so up until four weeks before the start of the course and any payment you have made will be refunded after deducting the non-refundable deposit. Cancellations after this time are not eligible for refunds. In exceptional circumstances we may offer a refund or a transfer to another course entirely at our discretion.