The Children's Reflexology Programme
Rachel Kingsbury - Qualified Instructor
(This is a demonstration account - please do not use the information shown here)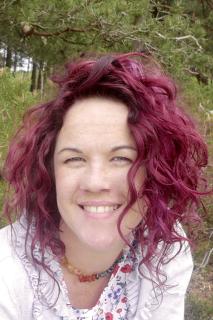 I'm Rachel, a qualified holistic practitioner based in Poole, Dorset. I offer a range of
holistic treatments
, including reflexology, energy healing, chakra rebalance and meditation guidance for beginners.
Reflexology has to be one of the most relaxing and powerful therapies I have ever received.
It had such a great impact on my recovery from my own health issues 8 years ago, I decided to become a practitioner so I could help others enjoy the benefits.
I then embarked on the journey of motherhood, one of the most challenging yet rewarding jobs on earth, when my children experienced illness or discomfort i used my reflexology skills to sooth and comfort them, Soon this become the best tool in my box of tricks
My children ask me for reflexology on a regular basis as well as giving treatments to me and their siblings, Watching their little eyes gaze over as soon as they begin to receive or give reflexology is a very empowering feeling as you can feel the calm energy begin to flow, benefiting the whole family.
Courses
I don't have places available on courses running in the near future but please do contact me to find out when more courses are coming up or to see if we can arrange something specially for you.
Qualifications
I have the following qualifications in The Children's Reflexology Programme:
Instructor in The Children's Reflexology Programme
Contact details
Please contact me if there's anything else you'd like to know.
Contact me
Mobile:
07977 112 364
Address:
66 bailey Crescent, Oakdale Poole,

Postcode:
BH15 3HA
Email:
(email hidden for demonstration)