The Children's Reflexology Programme
Claire Hall MAR, MFHT - Qualified Instructor
(This is a demonstration account - please do not use the information shown here)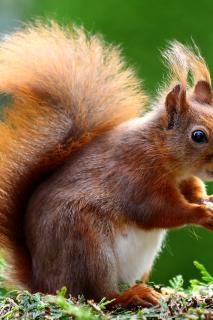 I am a fully qualified reflexologist working at Wealden Complementary Therapies and run the following childens reflexology courses:
Foot reflexology courses - For babies, crawlers and preschoolers
Hand reflexology courses - For parents of Children with additional needs and symptoms of anxiety.
I regularly run classes in Goudhurst, Kent on Monday mornings.
Crawlers, toddlers and preschoolers 9.30am - 10.30am
Babies 11am - midday.
Check the listings below for the start date of the next course or get in touch for more details. Current course prices are £95 (group courses) or £150 if you would like a 1:1 course. 1:1 courses are avaiable at times / days of your choice. This is based on a 6 week course which includes handouts for each topic we cover, a story book from the Mouses House series, CD with all the rhymes on and a certificate of attendance as well as a one hour reflexology appointment for yourself at Wealden Complementary Therapies. With the 1:1 courses you have up to 6 months to use your 6 appointments with me and you are able to book your sessions at times and dates to suit yourself. This is a wonderful way to learn the reflexology as and when you need according to your childs development.
In addition to the baby and toddler /preschooler courses I run adapted classes for parents of children with additional needs. Mostly these are courses for children with autism and / or anxiety but I am also able to run courses for children with degenerative conditions, learning disabilities, sensory difficulties and severe and profound disabilities. Please do get in touch if you would like for me to come to your area to run a course for you. Hand reflexology courses are run as one day workshops regularly throughout the year.
As a reflexologist and massage therapist as well as running Children's Reflexology Programme courses I work from my home based treatment room Wealden Complementary Therapies) providing 1:1 reflexology and massage treatments for both adults and children - in particular children with autism and or other additional needs.
I am a former learning disability nurse with over 13 years experience of working with both adults and children with learning disabilities. As well as having qualifications in reflexology and massage I have the following:
BSC (hons) Epilepsy Care
Diploma in Learning Disability Nursing
Diploma in Epilepsy
Certificate in Training and Education (former PTTLS course)
First Aid certificate
I am a member of the Association of Reflexologists, Federation of Holistic Therapists and Royal College of Nursing.
I look forward to meeting you when you attend your course.
Courses
I don't have places available on courses running in the near future but please do contact me to find out when more courses are coming up or to see if we can arrange something specially for you.
Qualifications
I have the following qualifications in The Children's Reflexology Programme:
Additional Needs Professional Instructor in The Children's Reflexology Programme
Early Years Professional Instructor in The Children's Reflexology Programme
Instructor in The Children's Reflexology Programme
Additional Needs Instructor in The Children's Reflexology Programme
Contact details
Please contact me if there's anything else you'd like to know.
Contact me
Mobile:
07704155112
Email:
(email hidden for demonstration)